COM3 Consulting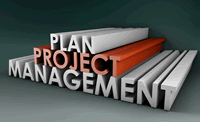 COM3 Consulting Inc. was established in 1998 in the City of Santa Barbara by Gerald Comati. The company provides comprehensive project and program management services and strategic planning for transportation, flood control and coastal projects.
Since its establishment in 1998, COM3 has provided specific project and general program management services to an array of government clients primarily located in Santa Barbara County, California. Clients include the County of Santa Barbara, the Santa Barbara County Association of Government (SBCAG), the cities of Santa Barbara, Carpinteria and Goleta, and the Beach Erosion Authority for Clean Oceans and Beaches (BEACON), a Joint Powers Agency.
Gerald Comati is President of COM3 Consulting and has over thirty years of infrastructure project management experience. Prior to forming COM3 Consulting, Mr. Comati worked for ten years with Bechtel Corporation in Northern California of which six years was spent as a member of the Bechtel Program Management Team which delivered the first sales tax transportation program in California in Santa Clara County. Following Bechtel, Mr. Comati was hired by Fluor Daniel Corporation as Program Manager under contract to the Santa Barbara County Association of Governments (SBCAG) providing comprehensive program management services for implementation of the Santa Barbara County Measure D Regional Highway Improvement Program.
COM3 Consulting has developed a thorough understanding of what is needed to deliver projects in Santa Barbara County and has nurtured excellent relationships with local agencies and decision makers within the community.
---
Why Project Management is Critical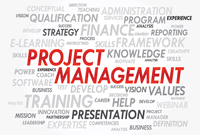 We can all agree that the delivery of today's infrastructure project is a far more complex endeavor than ever before. Environmental issues, permitting process/requirements and public opinion often represent huge obstacles. In addition, in today's challenging economy funding is always complex, usually coming from multiple sources and each with different constraints and timelines. Interface with utility companies and railroad companies are frequent and can be unpredictable and lengthy. The selection and management of technical consultants (environmental, design, right of way, and construction) can be a time consuming and complex process and if not done properly can result in cost over runs, deficiencies in quality and delays in project delivery. These are just a few of the "land mines" that line the project delivery trail.
The answer to avoiding and/or mitigating many of the challenges of today's project is an excellent project manager. The project manager ensures that project challenges are avoided, addressed or mitigated, that the project stays on budget and on schedule, and that a quality product is delivered to the full satisfaction of the client and the community. The project manager is the glue that holds the project together and the force that keeps the project rolling.
Simply put, COM3 Consulting has the experience, the knowledge, the determination and the tenacity to ensure a successfully delivered project.